Sixers CEO Says Joel Embiid Will Play In Summer League
Updated: Wednesday, April 22, 2015 06:32 AM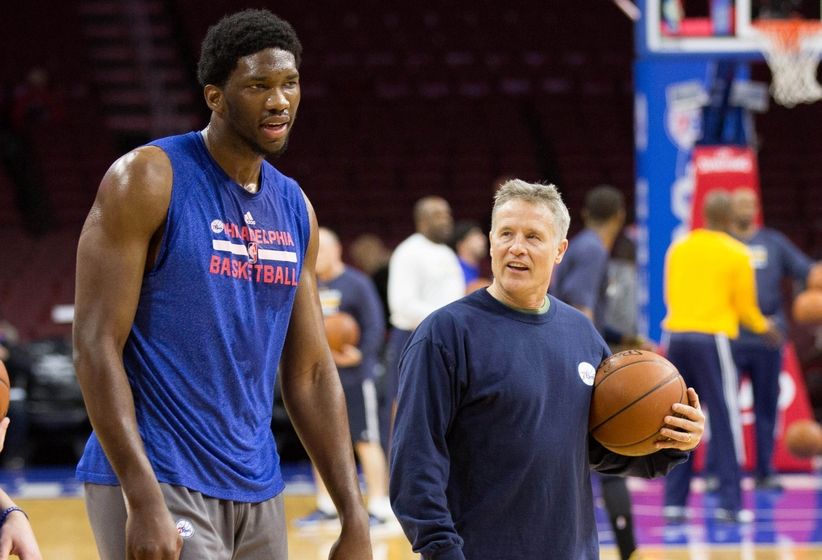 Up to this point, the Philadelphia 76ers have been reticent to commit to whether or not Joel Embiid would play in summer league.
Embiid spent the year working his way back from a fracture in the navicular bone in his right foot, which he suffered just days before the 2014 NBA draft.
Less than 2 weeks ago, Sixers head coach Brett Brown addressed the media and said that they were getting closer to making a final statement with regards to Embiid's status for the summer league, but it carried with it an almost negative connotation, as he was quick to point out that it was easy to get tricked about a player working out in isolation, and when limited to half-court play.
At that time, Embiid had just recently begun to take part in 2-on-2 drills.
It seems as if the team has made a decision.
Sixers CEO Scott O'Neil was on Breakfast on Broad yesterday morning and said, with no qualifications or uncertainty, that Embiid would play in the summer league.
"He will. Yes he will," O'Neil said when asked whether Embiid would play in summer league.
"Honestly, I'm like a little kid thinking about it," O'Neil continued.
The interview with Scott O'Neil can be found on CSN Philly's website. The discussion about whether Embiid would play in the summer league happened 9 minutes, 40 seconds in.
The 76ers are currently scheduled to play in both the Las Vegas Summer League and the Rocky Mountain Revue, which will take place in Utah.
Obviously, a lot could happen between now and July, but encouraging news for a team that has been reluctant to make a firm commitment.